You can easily collaborate on MazumaGo with your whole team and personalize each members permissions and accessibility.
Adding new users and assigning permission levels
1. Go to the 'Settings' page on your MazumaGo dashboard.

2. On the left side, select 'Users'.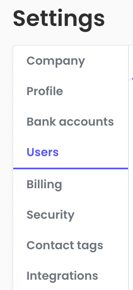 3. On the top right of the 'Users' page, select '+Users'.
4. A page will appear with an option to add a team member by email. On the same page, you can select the permission the individual will get from 'Admin', 'Owner' and 'User'.
The three permission levels are
Owner: Full access;

Admin: Access to everything except adding users or API tokens;

User: Restricted access and payables require approval from admin or owner;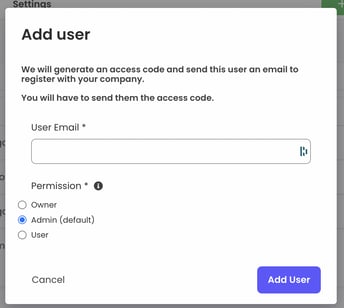 5. After entering the user email and selecting the permission level, press 'Add User'. A code will pop up that you will need to provide to the added individual.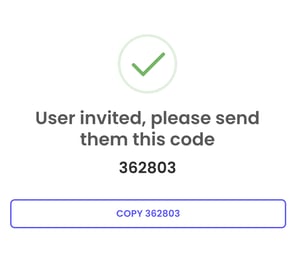 6. The individuals can accept the request to join your MazumaGo account by following the instructions sent to them via email. Once they have completed the steps required such as providing the access code and doing an identity verification, you will be able to see them on your account.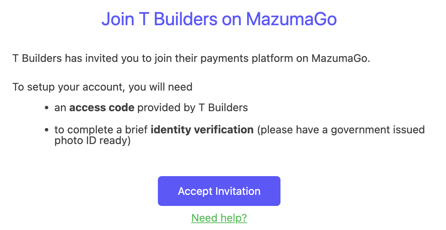 Editing user permissions for existing users
1. You can always go back and edit the permissions and details of the user by going to the 'Users' tab on your 'Settings' page. Here you will see all the active users you currently have on the account as well as invites you have sent out.

2. To edit a user's permission, details or delete the account simply click on the user and an edit option will pop up.

---
Sign in to your MazumaGo account.
Don't have an account yet? It's easy to get started - sign up.